Simone Giannecchini Research Group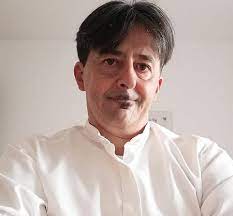 Simone Giannecchini
Prof. Simone Giannecchini obtained his degree in Biological Sciences at University of Pisa in 1993. He has PhD in Immunobiology of the Viruses obtained at the University of Pisa in 1998, and Master in E-Learning obtained at University of Florence in 2006. Since 2006 he had a position at University of Florence firstly as Time-independent researcher and then in 2018 as Associate professor of Microbiology and Clinical Microbiology. He is a head of the research unit implicated in the Virological surveillance activity of influenza in the epidemic and pandemic period in the Tuscany circuit for flu virus monitoring at the regional reference center (Department of Experimental and Clinical Medicine, University of Florence), collaborating with national reference center of the Istituto Superiore di Sanità, Rome. He has 28-years of experience in the molecular biology applied to the study of pathogenesis of viral infections in vivo. His main research activities performed in collaboration with national and international lead groups are: study of new antiviral development for emerging and re-emerging virus (Influenza virus, West Nile virus, Zika virus, Coronavirus, lentivirus); study of molecular mechanisms of viral and cellular factors that may play a role in the reactivation of persistent virus (Polyomavirus, Torque teno virus, Lentivirus). Since 2014 has been involved as partner in the following projects, funded by Tuscany Region, that also represent the background and with the partner of TUSCAVIR.Net: 1- UNAVIR: Rare Viral Diseases: an innovative strategy to fight them with a single antiviral agent, PAR FAS 2007-2013; 2- PANVIR.NET: Preclinical Development of Novel Pan-Viral Agents within a Specialized Regional Network, POR FESR 2014-2020. He is the author of publications in international journal (Researcher ID profile (Publons): https://publons.com/researcher/1193077/simone-giannecchini/), member of society such as the SIV-ISV, SIM, and the ESV, member of the editorial board of the World Journal of Virology, and referee for several international journals.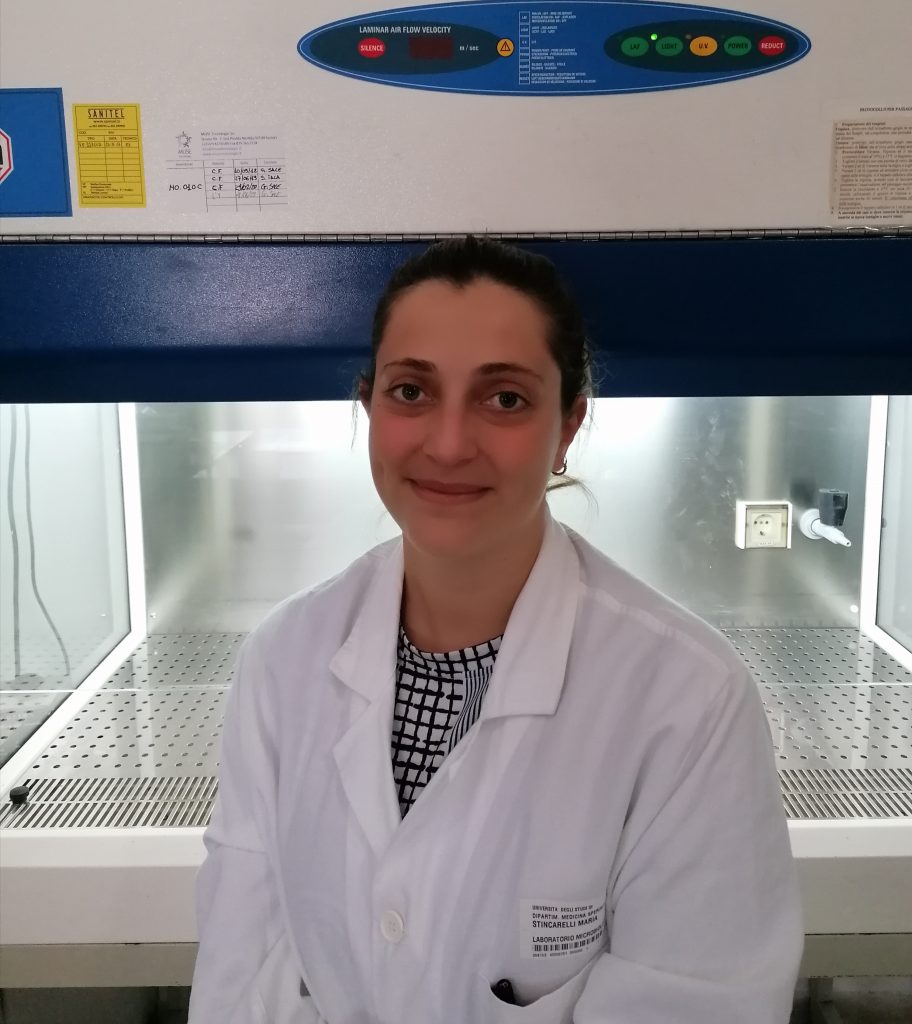 Maria A. Stincarelli
Maria achieved her master's degree in Medical Biotechnologies in 2014 at University of Siena with a thesis in the Modulatory Effect of Antiretroviral Drugs on the Human Genital Tract.
She earned a Ph.D in 2018 at University of Siena in Medical Biotechnologies focusing her research on the Construction of a Nisin-Inducible Host-Vector System for the Influenza Virus Hemagglutinin Gene Expression in Gram-positive Bacteria. She gained her experience in the field of Virology at the University of Florence - Department of Experimental and Clinical Medicine, where she still works since 2019. Her actual research focuses on emerging and re-emerging viruses such as Influenza virus, West Nile virus, Zika virus, Coronavirus and on persistent viruses such as Polyomavirus, Torque Teno Virus. She currently holds the role of post-doctoral researcher for the TUSCAVIR.NET project, at the UNIFI team led by Prof. Simone Giannecchini.